Forthcoming Events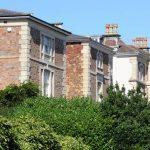 Gordon Young will lead a Clifton-Plaques walk and will also reveal a fascinating, undocumented discovery - the mansions of an influential cohort of key players in the nineteenth-century commerce of Bristol.
Other forthcoming events planned:
Shirehampton guided walk by David Martyn. Informative guide to history and sites of interest in this often overlooked suburb. The date for this event is under review.
Civic Voice webinars
From May 2020 Civic Voice, the national body for civic societies, has been arranging frequent webinars 'In conversation with… '. All webinars are free to Civic Society members. For some webinars there is a charge for non-members. The list of webinars is being continually updated. Details are on their events page.
The 2020 Annual Design Awards scheme is cancelled – all nominations are taken forward to 2021.
---
Recent Events
Meetings and events calendar